Festive-season dining made easy, thanks to The White Company's timeless designs. Whether you want your setting to look refined, rustic or relaxed, let us give you three ideas of how to style your Christmas table.
It's the most wonderful time of the year! After landing on The White Company's website one dark Thursday night, these three very inspirational Christmas table settings were just a must-share. The White Company has a classic refined design that is completely timeless. These setting ideas can be stored away for use year after year – or even kept out throughout the year as they are simply so special.
Let's dig into the three inspirational ways to style your Christmas table!
1. Refined Dining Christmas Table.
The White Company does refined dining in a whole new way. It's thoughtful finishing touches that are added to a beautifully dressed table with a selection of The White Company decorations – the main theme here is, of course, white with sparkling silver and clear glass.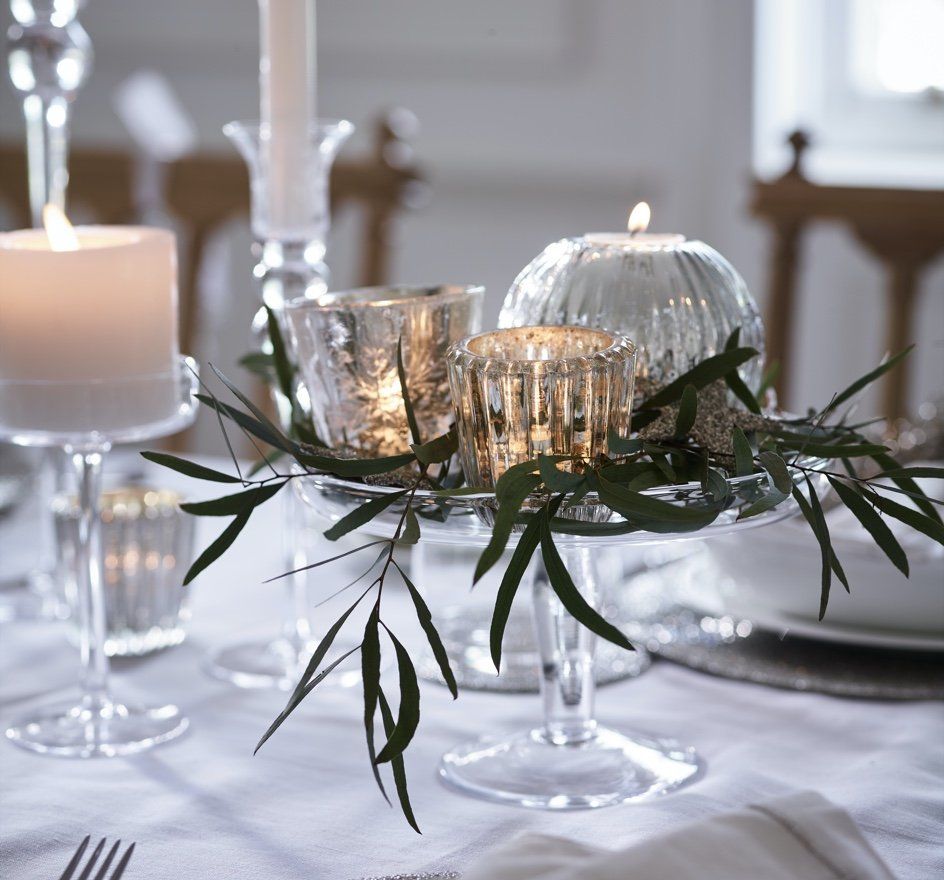 It's All In The Details…
For an amazing idea for a table centrepiece, build the look around a cake stand, layered up with festive greenery and some metallic candles and tealight holders.
Get the Refined Dining Look
2. Wonderfully Rustic Christmas Table.
Bring the rustic outdoors into your festive dining setting by using contrasting textures and beautiful rustic stoneware. Pair up these with natural jute, faux furs, exquisite glassware and a deep green napkin set for the ultimate rustic feel.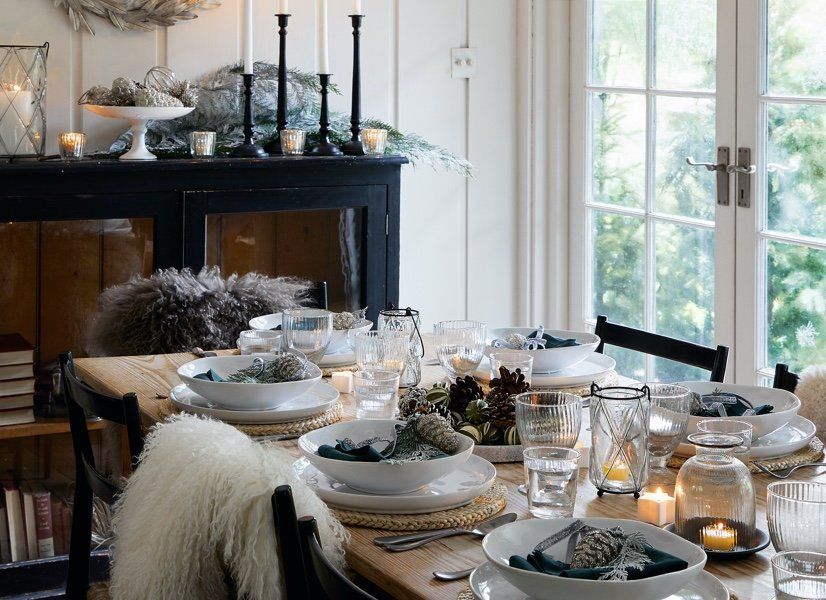 It's All In The Details…
The White Company's robust stoneware is not only beautiful but it is made from a unique Portuguese clay that is safe for the dishwasher, microwave, oven and the freezer.
Get The Rustic Look
3. Relaxed Dining Christmas Table.
This is The White Company relaxed. Create a dramatic display with navy blue linen, paired up with a white tablecloth and china. Adding sparkling placemats and accessories, beautiful glass cut coupes and of course it has to be beautifully lit by candlelight.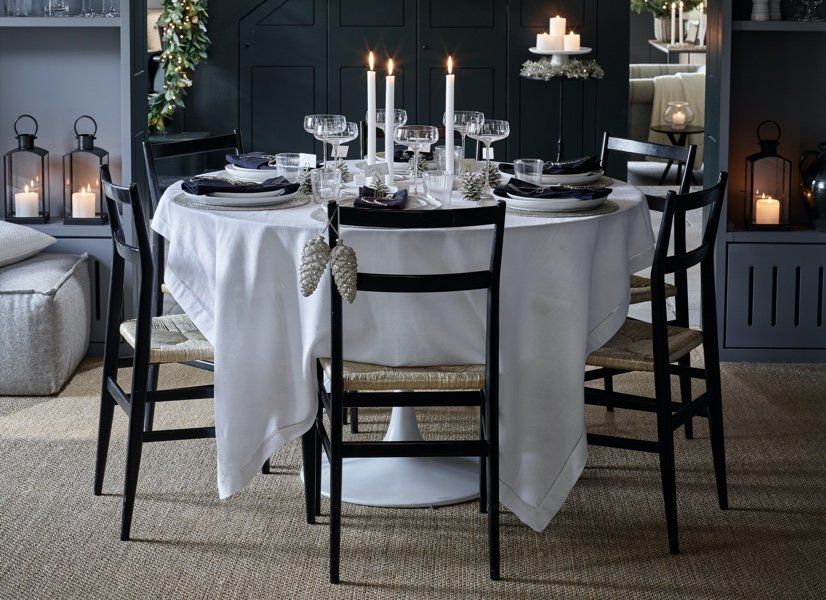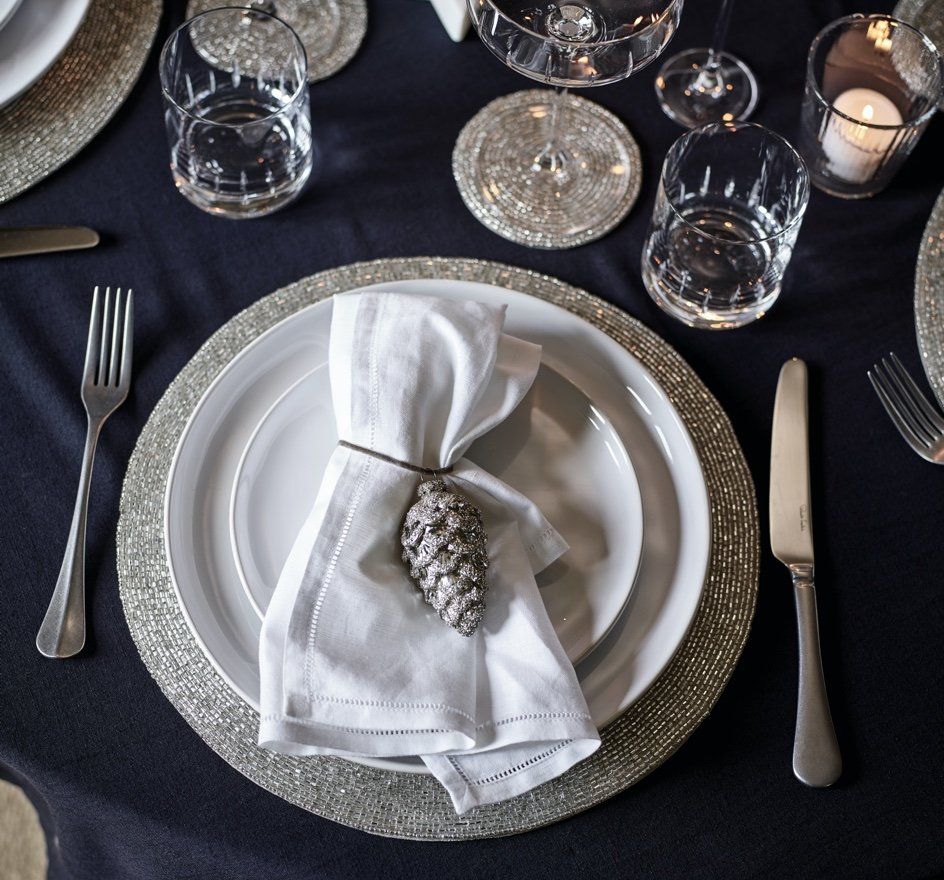 It's All In The Details…
The small additions make the biggest difference. This tiny little glittering pinecone is a stunning finish to the napkins.
Get The Relaxed Look
For more winter inspiration, be sure to check out our other Winter Articles!